Posted on: September 12th, 2016 by Obey
A few assorted things here….
Terraria's desert-themed patch is now live
2K Games offering free copies of its remastered Bioshock games to owners of original versions
TF2 patched
Terraria Patch 1.3.3 Is Now LIVE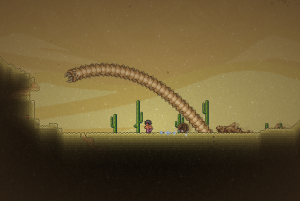 In this major patch, deserts get some love and attention. Now every newly-created map will feature a pyramid, and there are new biomes for (hardmode) underground desert, underground corrupted desert, and underground hallowed desert. And a bunch more stuff; here is the patch notes.
Bioshock Games Have Been Remastered
Ahead of the official launch of the Bioshock Collection, 2K Games has made owners of the older versions of the games a free copy of the remastered games that they already own, whether on Steam or not!! The gaming news site Rock Paper Shotgun did a write-up about how to acquire the remastered versions.
Full Patch Notes: Sept 12, 2016
Fixed an

exploit

related to not

respawning

in the spawn room at the beginning of

Casual

and

Competitive

matches
Fixed

Pyros

griefing

teammates by attacking them with the

flamethrower

Increased the matchmaking system's preference for matching large pre-made parties against each other in Casual Mode. This should result in more balanced matches, but may cause a slight increase in queue times for larger parties.
[N] Obey