Posted on: August 21st, 2009 by octo dhd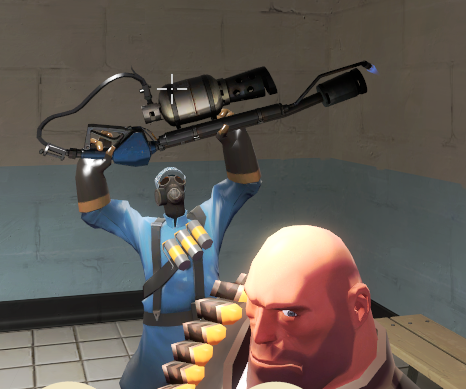 The August 13th Update brought joy, hate, and new hats to the land of Team Fortress 2. The goods news is that Valve fixed a hand full of problems, added a handful of features and gave all the classes 2 (and in some cases 3 if you count 'no hat') new hats. The excitement surrounding the release wasn't nearly as wild as a typical class update, but I did see a bump in user counts and saw less bitching about the FaN.
Now onto the meh – Each afternoon I look at my friends list and think "oh wow, TF2 is poppin' today" until I realize that its just a bunch of people idling for hats. So I began to think how I could save myself from this daily disappointment. After many hours, and countless reams of paper with scrawled notes and calculations I finally had achieved my goal. I had formulated a plan to make the world a better place for everyone. Well at least Newbs.
The plan is simple. Reward people who play on the servers with hats. Yup, you got it – TF2 Newbs is giving away the New Team Fortress 2 hats for free to players. But wait, theres a catch :( I know I know, you're expecting me to say that you need to sign over power of attorney before you get the hats right? No? Oh.. Hmm. Anyways… So, the catch is that the hats ONLY work on the tf2newbs.com servers. Thats right, you can come in, hang out, borrow a hat, but when you leave you have to leave it with the coat room clerk.
I know what you're thinking, how can I afford to give away hats to everyone? The answer is simple, I can't. So I'm going to have to do this as a limited offer. How is this going to work you ask? After much consideration I decided that the lifeblood of the community are the players that are determined to play on a Newbs server, regardless of who is on, and even more importantly even if there aren't other players on. Yup – I'm rewarding the true heroes of each day, the server starters!
From now until I say otherwise, the players that are on a server when the player count (on teams) reaches 6 will be rewarded with access to our new hats command ' !hatme '. So if you want hats, join an empty server, get 5 of your friends on, and BAM hats. The hats will be available to you by menu until you leave the server, or the map changes.
There are probably a few players out there that have played on other servers that do have 'hats' as a feature, some of them might even be available to everyone that joins, but they probably don't have a feature that we have (Unless you're on the nNn clan server). Our hats work on all classes. Yup, you heard that right – you can be an scout with an engineer hat, and you can be a demo with a ushka. Any combination works, and they mostly all look good :)
What you don't believe me? Well heres some previews..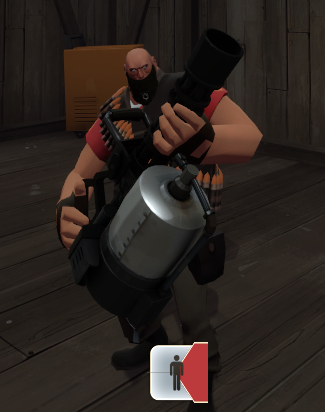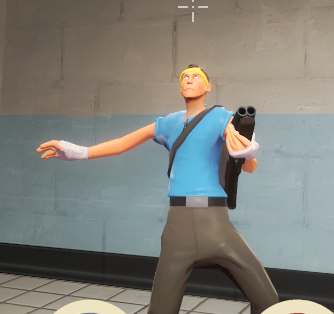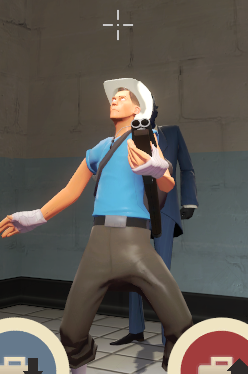 I'll update in a couple days with some more pictures, maybe some without me taunting. Oh yeah, this offer is good on servers 3-8 + Arena currently, servers #1,2,2.5 and #10 will be added when possible.
Servers:
#3 24/7 Badwater 113.212.76.6:27015
#4 24/7 2fort (Octo-land) 69.12.98.121:27015
#5 24/7 2fort (Koans Kingdom) 69.12.37.15:27015
#6 Custom Rotation (Koans Kingdom) 69.12.37.16:27015
#7 24/7 Payload Rotation 69.12.37.14:27015
#8 Stock Rotation (Octo) 69.12.37.3:27015
Arena [Chicago] 69.12.91.12:27015
Forum Discussion: http://www.tf2newbs.com/forum/index.php/topic,3745.0.html