Newbs June 2Fort Event Starts Today!
Posted on: June 1st, 2016 by Obey
Click back to the previous post for more information on how to win hats, keys, and more in the month of June for playing TF2Newbs' 2Fort servers! Also, TF2 patched last night. As always, here's the short version:
A "Demo Support" feature has been added to auto-record matches with increased replay options
Fixed energy weapons not reloading when auto-reloading is turned ON
Some hats updated

Co-Pilot is now all-class
Added styles for Fear Monger, Big Elfin Deal, Bootie Time, Patriot's Pouches, Tough Stuff Muffs, and Toowoomba Tunic

TF2Newbs: |N| Octo is resetting HLStats for all of our servers today for the contest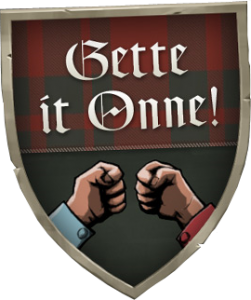 2Fort Contest thru the Month of June
Contest is now live! Play on any of Newbs' 2Fort servers, and HLStats will turn on when at least four players are active. You can earn rewards for being the first to reach point total thresholds, winning weekly stats contests, or having played more Newbs' 2Fort than anyone else! You can also earn rewards for jumping in to server-starting events on #04 "Haley's Octo-land" every day when they're announced.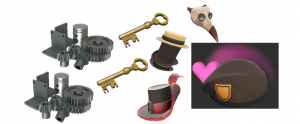 The first set of weekly stats contests begins Monday, June 6th. Try to earn the most backstabs, or reflected rocket kills, or buildings destroyed, or whatever stats will be announced for that week, over all of our 2Fort servers! You can access these stats, as well as our forums and check our current server population, via the TF2Newbs' main page by clicking on the "Stats" link.
NOTE: Servers #11 and #27 no longer exist, so they aren't part of the contest. Servers #01, #04, #05, #09, #11, and #21 are the six 24/7 2Fort servers for TF2Newbs.
TF2 Patch, May 31, 2016: Patch 1
Added a new Demo Support feature to auto-record matches

Can be configured via the

Adv. Options menu

Automatically records .dem files of your matches (or can be set to Manual) and puts them into the specified folder
Logs

killstreaks

and bookmarks to a master _events.txt file in the same folder as the recordings so the events can be easily reviewed
Logs killstreaks and bookmarks for each specific .dem file to .json file that has the same name as the .dem file (see the ds_mark command below)
Supports the following

console commands

:

ds_record: manually start a recording
ds_stop: manually stop recording
ds_mark [comment]: bookmark the current demo tick count for future reference. The [comment] is an optional descriptor you may include.
ds_status: report the current recording status

Security fixes (thanks to Diodine for these reports)
Fixed

energy weapons

not reloading when using cl_autoreload
Fixed the team-win dialog not being displayed for

SourceTV

clients
Added UGC

tournament medals

for Highlander Seasons 17 and 18, 6v6 Seasons 19 and 20, and 4v4 Seasons 6 and 7
Updated

models

/

materials

for The

Dead Head

, The

Scoped Spartan

, The

Patriot's Pouches

, The

Sub Zero Suit

,

Fear Monger

,

Co-Pilot

,

Tough Stuff Muffs

, The

Toowoomba Tunic

,

Weight Room Warmer

, The

Bootie Time

, and The

Big Elfin Deal

Updated The

Federal Casemaker

to hide the

Scout

's

headphones

Updated the

localization files
Undocumented changes
Updated the Weight Room Warmer to be equippable by Scout and

Demoman

.
Updated the Toowoomba Tunic to be equippable by the Demoman.
Updated the Co-Pilot to be equippable by all classes.
Added

styles

to the Fear Monger, Big Elfin Deal, Bootie Time, Patriot's Pouches, Tough Stuff Muffs, and Toowoomba Tunic.
Updated the

equip_region

for the Scoped Spartan.
Patch 2
Fixed pink error textures appearing on heavy(sic)

fist weapons
[N] Obey