This Just In: Our #08 Server is A Cool Place to Be
Posted on: August 5th, 2013 by Obey
"But… it's just Dustbowl," you may be tempted to think. But as Newbs member plague.of.crickets posted on the forums this morning, the TF2 Newbs' #08 24/7 Dustbowl server hit #1 on gameserverdirectory.com's list of continually populated servers. Two hours later, our server is still holding at 6th, as shown by the snip I took below: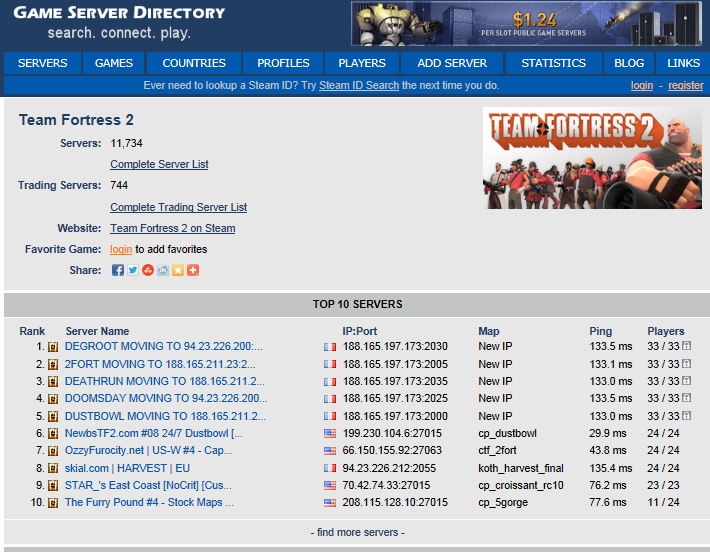 Note that the top five are password-protected servers. So that makes #08 Number One globally for unpassworded servers, based on "average player count" and "average uptime percentage", according to the website's FAQ.  So, yay us!
Next task: Get a 2fort server in the top 200….
[N] Obey
UPDATE: At 3:33 pm EST, the same #08 server ranked fifty-fifth on GameTracker.com, and #21 (2fort) ranked seventy-ninth. Pretty good for servers run entirely by donators!  Thanks again!