Posted on: May 13th, 2016 by Obey
A small TF2 patch released today, with a new cosmetic case full of community-designed items. Here's the short version:
Small TF2 patch today
Teaser: Official TF2 Newbs Event coming June 1st
Shameless Plug: Final Fantasy X/X-2 Remastered is now on Steam
Mayflower Cosmetic Case (aka Crate #102)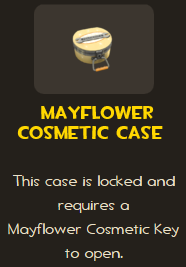 The contents of Crate #102 are all Graded Cosmetics, so some are rarer than others, as seen below:
1%: an Unusual hat from the above set of items only. I'm not yet sure which series of Unusual Effects are available.
The above items have a chance (maybe 35%??) of also being

Strange

.
Of course, the Key costs the usual US$2.49 at the Mann Co. Store. Here are links to the Keys and Cases on the Steam Market.
TF2Newbs Event Coming June 1st
There is an event coming to the Newbs servers on June 1st. More details coming soon. I'm told that lots of hats and keys will be given away to participants….
Final Fantasy X/X-2 Remastered Bundle Now Available on Steam
Pardon me as I plug one of my favorite games of all time that isn't Team Fortress 2. Released on Steam today, this US$30 bundle (currently on sale for $23.99) includes both games with a slew of updates and additional content, including:
International Version content (see below)
Now supports HD and 4k quality, with adjustable resolution and graphics settings
Choose between original soundtracks and remastered/rearranged soundtracks
Game boosters, like changing the encounter rate, increased speed, auto-battle, and max Overdrive meters at the start of each battle
One-time Parameter Switches to grant maximum Gil, 99 of each items, or unlock all skills for all characters
What is "International Content"? US and Far East users, up until these newest releases, have not had access to the "international content" available in the EU version of the game.
For Final Fantasy X, this refers to optional Dark Aeons and the megaboss Penance to fight. You have to max out the stats of your characters just to have even a prayer of a chance to defeat Penance. (Want a guide to fighting Penance? Go here.) There is also an alternate or "Expert" Sphere Grid, which makes it easier for characters to choose their roles than the original grid, but has fewer nodes overall, making for somewhat weaker characters lategame.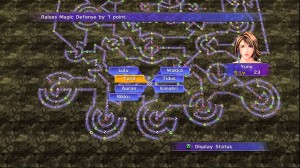 Yes, there is a Steam Achievement for defeating Penance… If you like turn-based RPGs, Final Fantasy X is one of the best I've ever played.
In Final Fantasy X-2, there is an additional Last Mission mode, a new Dresssphere class, a bonus dungeon, a Fiend Arena, and a "Creature Creator". Both games are sold together in the bundle; I don't think they are available separately at this time.
Full TF2 Patch Notes: May 13, 2016
Undocumented changes
[N] Obey